Departments
eBook now Available!
Exclusive - THE book on Traditional & Classic Siamese cats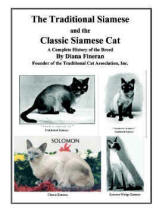 Written by the Founder of TCA, Inc.
---
---
Tullycrine
Affordable
Web Design
---

LITTERBOX PROBLEMS? LOCATION IS KEY
Published with permission from Ricky, Editor of Humane Society News.
"Separate food and facilities:"
"Keep the litter box away from eating areas. Cats, like humans, would like to keep these two activities distinctly separate."
"Restroom for the Wary:"
"Don't put the box in a high-traffic area. Your cat may find it hard to relax, especially if other cats in the house might stage an ambush."
"In sight means in mind."
"Make sure the box in a room where you will see it and remember to clean it regularly. Many cats won't use a soiled box."